ABOUT
We are a group of professionals creating new values of VFX production and post-production which brings your imaginations and dreams into life with state-of-the-art technologies.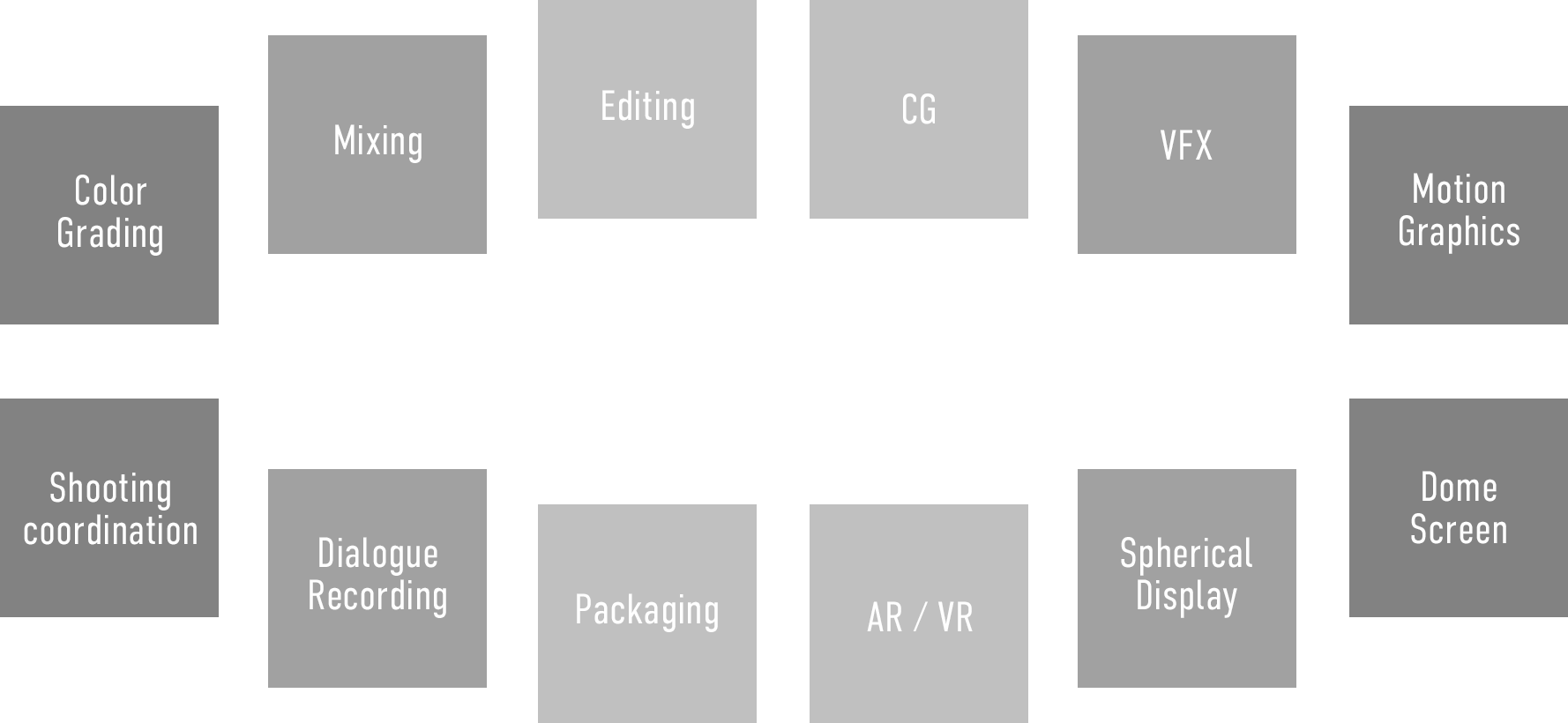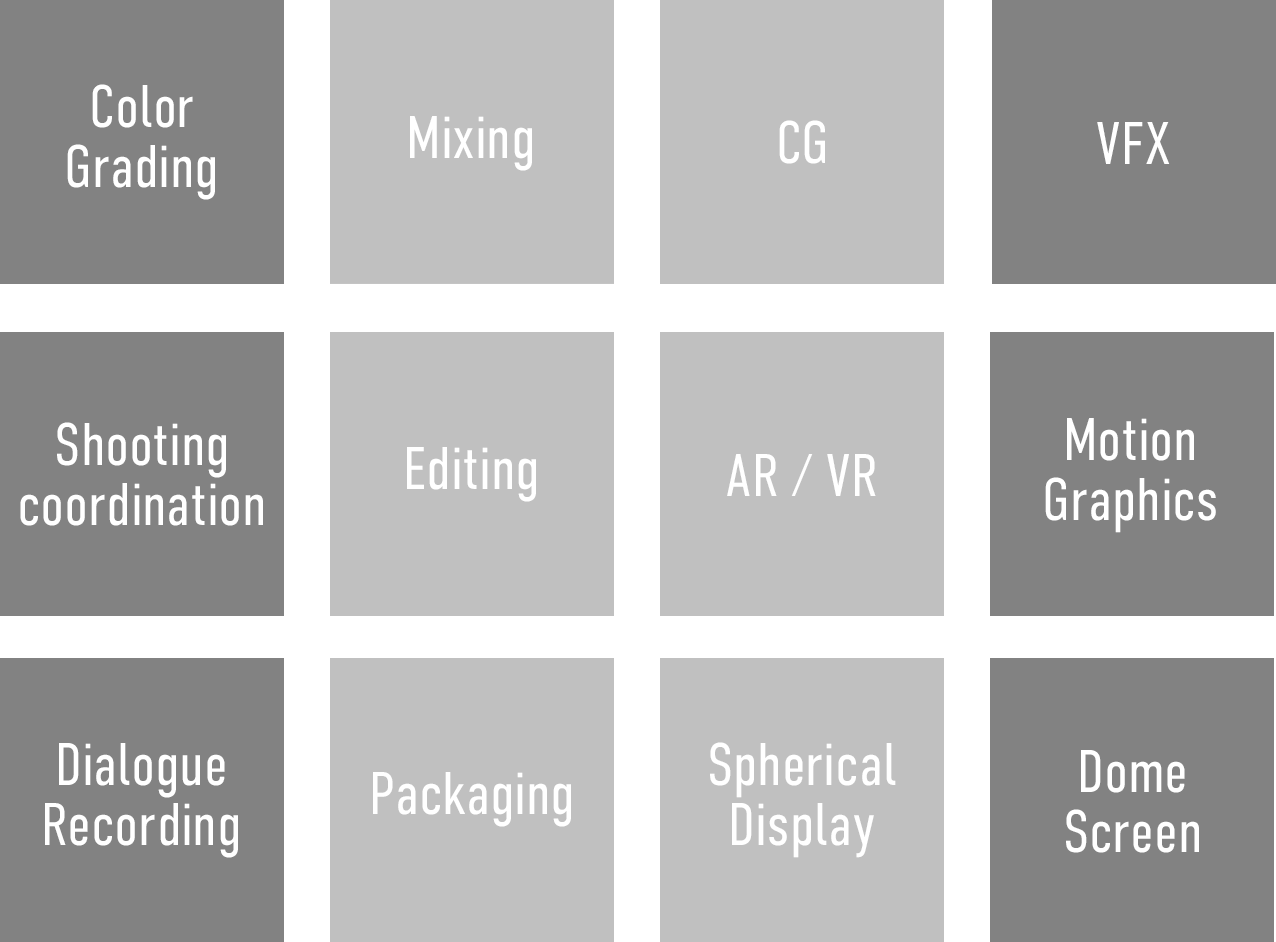 Since its establishment in 1987 as post production house, OMNIBUS JAPAN INC. has been a leading force in the industry with quality assured and devoted passion for VFX production.
Generating over 4,000 titles of visual content annually including variety programs, TV commercials, motion pictures, music videos and event videos, all of which are made possible with abundant experienced talents in-house.
We have been honored with numerous domestic and international awards including the Best VFX Award in Asia.
We are keen on research and development of the newest imaging technologies and always keep up with the cutting-edge techniques such as Dome screens, media arts, VR and AR.
Company Name

OMNIBUS JAPAN INC.
Directors

President and Chief Operating OfficerTsuneo Marui

Executive Vice PresidentMasakazu Oyanagi

Executive Vice PresidentNaruhiko Izawa

Member of the BoardKoji Ohata

Member of the BoardKiyotaka Ninomiya

Member of the BoardMasakatsu Kasai

Member of the BoardSatoshi Oshima

Corporate AuditorSadanori Tani

Executive OfficerToshimitsu Ube

Executive OfficerMasahiko Yanagisawa

Executive OfficerHiyoshi Mamada

Senior ExecutiveNobuaki Yokouchi
Office

CREATORS HUB @Akasaka
7-9-11 Akasaka, Minato-Ku, Tokyo, 1070052, JAPAN

CREATORS HUB @Shimbashi
1-17-1 Nishi-Shimbashi, Minato-Ku, Tokyo, 1050003, JAPAN

CREATORS HUB @TFC
4-8-10 Akasaka, Minato-Ku, Tokyo, 1070052, JAPAN

CREATORS HUB @Shibuya
101 GRANDUO Kamiyamacho, 7-12 Kamiyama-cho, Shibuya-ku, Tokyo, 1500047, JAPAN

CREATORS HUB @Sampunzaka
7-6-40 Akasaka, Minato-Ku, Tokyo, 1070052, JAPAN
Founded

April, 1987
Capital

JPY10,000,000
Employee

381(as of July.2022)
AR solution newly developed by OMNIBUS JAPAN INC. This will direct you to AR content just by reading QR code with your smartphone and open the web browser. No need for special application.
※Application-less AR® is a registered trade mark of OMNIBUS JAPAN INC.

Omniline is a specialized service for advertising commercial data transmission, created from a unique perspective of post-production company that focuses on commercial creation. In addition, we can accommodate various requests for encoding, adding captions to commercials and data storage to meet your needs.
※omniline® is a registered trade mark of OMNIBUS JAPAN INC.