As we prepared to install Cross Shinjuku Vision, we decided to create content that would not just catch the eye but transform digital signage into a destination.
In July 2021, passersby stopped to watch a huge computer-generated calico cat wake up on the screen. The cat changed its activity as time passed through the day, as if the cat actually lived there.
The giant cat enjoyed media coverage from around the world and went viral on social media. People flocked to watch the cat from all over the country and felt joy and excitement from watching a digital signage screen.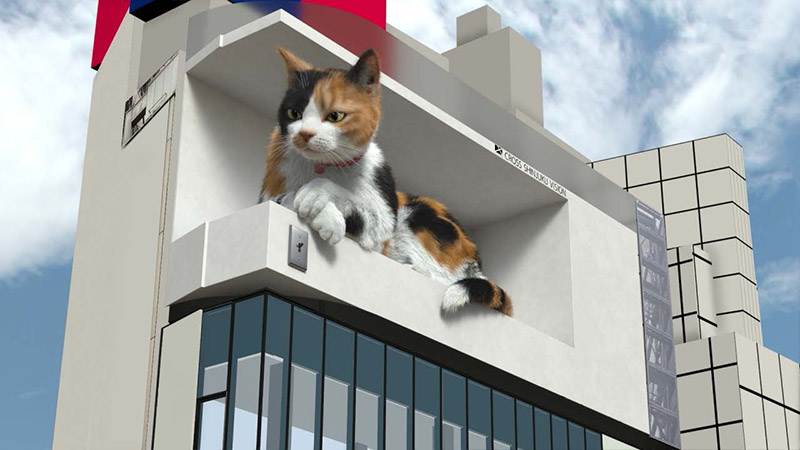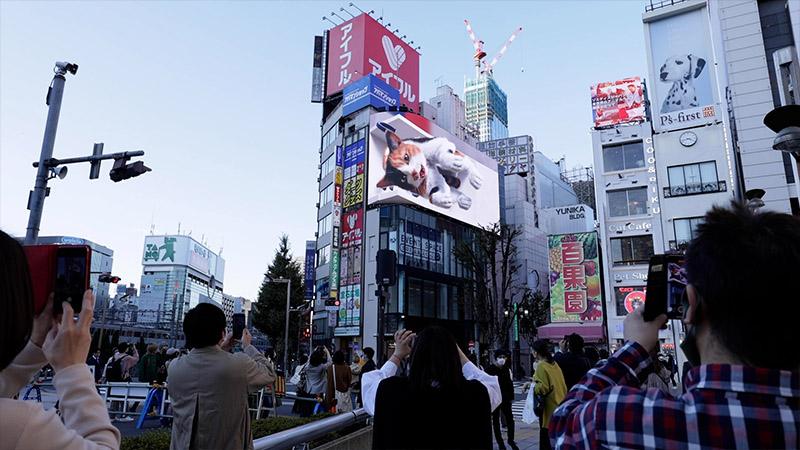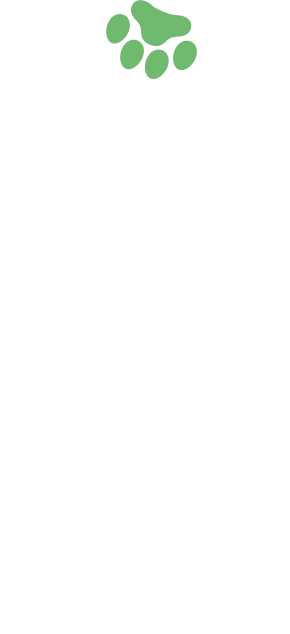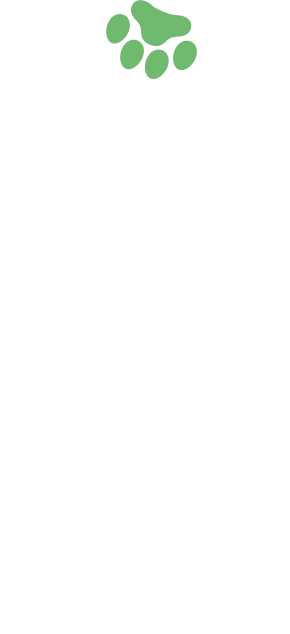 GIANT 3D CAT has been highly acclaimed by many experts and has received numerous prestigious awards, including the International Advertising Award and the Media Arts Festival.
・59th JAA Advertising Awards: Consumer-Selected Advertising Contest Outdoor / Transit advertising Division Grand Prix
・VFX-JAPAN Award 2022 CM & Promo Video Division Grand Prix
・Digital Content of the Year '21/27th AMD Awards Excellence Award
・Spikes Asia 2022 Outdoor Gold Spike
・25th Japan Media Arts Festival's Award Entertainment Division Social Impact Award
・9th JAAA Innovative Communication Award Grand Prix
・ADFEST 2022 MEDIA LOTUS BRONZE
・DIGITAL SIGNAGE AWARDS 2022 Grand Prix
・75th Dentsu Advertising Awards OOH TOP AWARD
・75th Dentsu Advertising Awards Innovative Approach TOP AWARD
・MAD STARS 2022 Outdoor: Special Build BRONZE
・MAD STARS 2022 Outdoor: Non-Formatted Digital Outdoor CRYSTAL
・ART DIRECTION JAPAN 2022 ADC AWARD
・2th S&D AWARDS Grand Prix
・2022 62nd ACC TOKYO CREATIVITY AWARDS Branded Communication Division Category A The Minister of Internal Affairs and Communications Award,and Grand Prix
・2022 62nd ACC TOKYO CREATIVITY AWARDS Branded Communication Division Category D GOLD
・2022 62nd ACC TOKYO CREATIVITY AWARDS Design Division FINALIST

GIANT 3D CAT -Sound adjustment ver.

ZARD 30th AnniversaryYear

Neko Channel -Real video image from October, 1st, 2021 to June, 30th, 2022

Neko Channel -CG image from October, 1st, 2021 to June, 30th, 2022

iRobot: roomba

QVC

Nissan

Shinjuku no Nekomae

Cafe Pastet produced by Sarutahiko Coffee

Neko Channel -CG image since July, 1st, 2022

Neko Channel -Real video image since July, 1st, 2022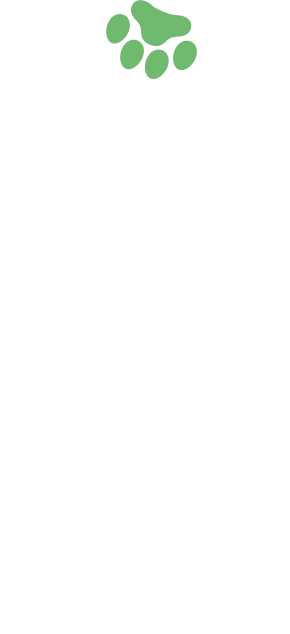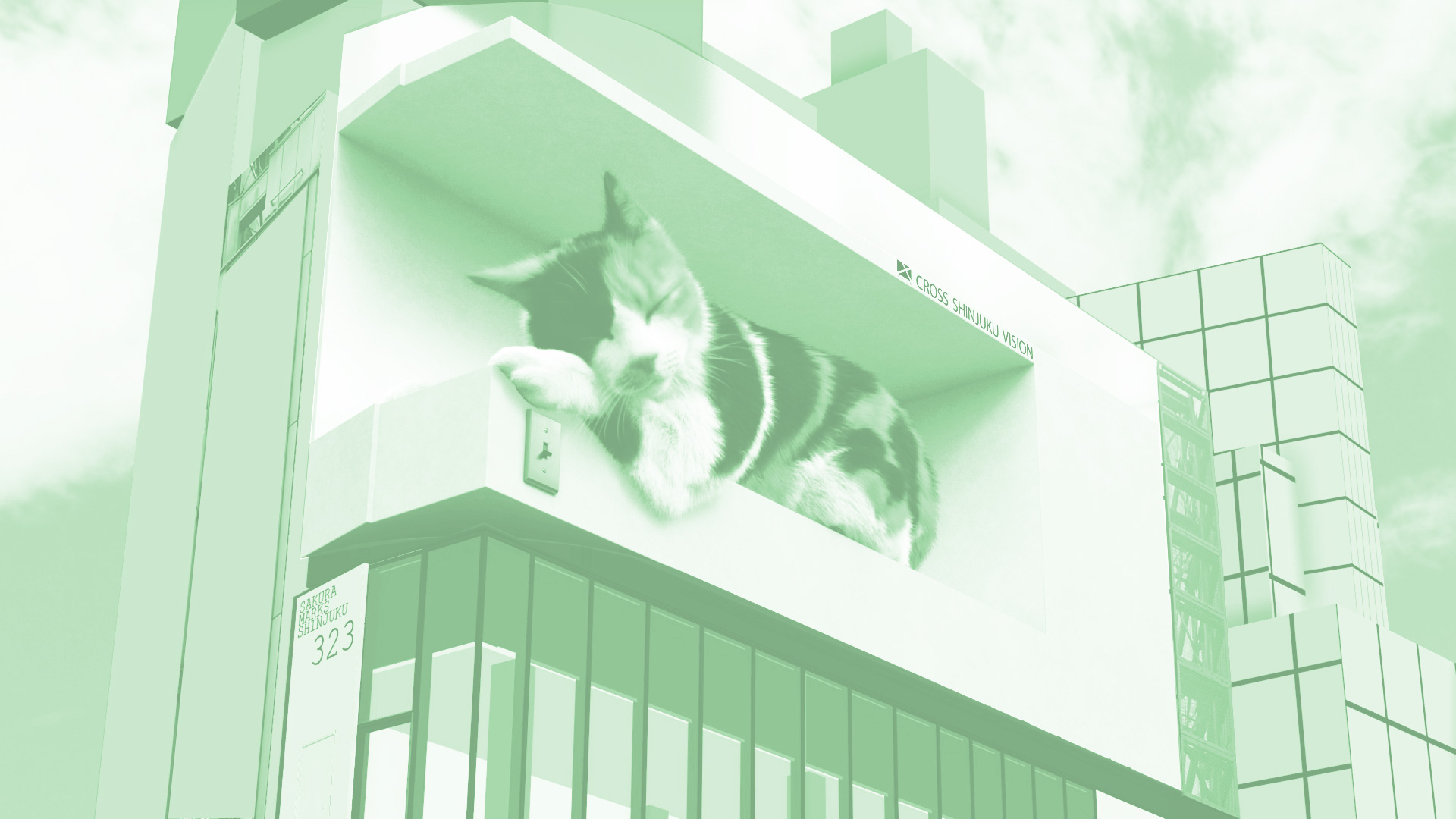 The key is the cat's room.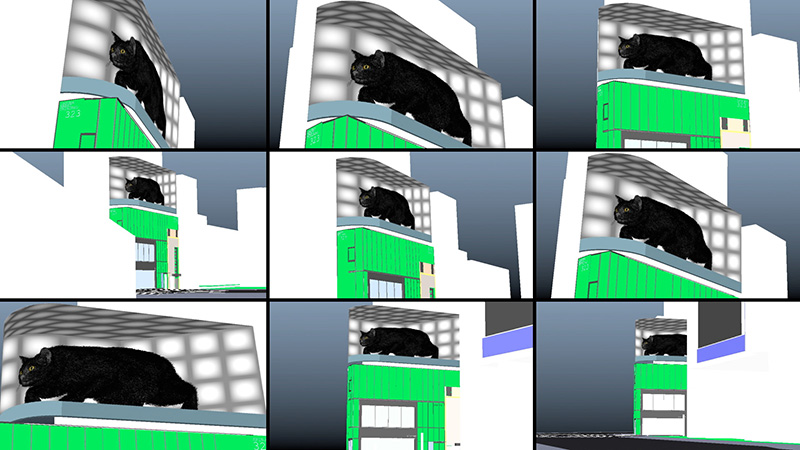 Using an optical illusion, the room is so meticulously calculated and designed as to make it look 3D when Cross Shinjuku Vision is seen from the square in front of the Shinjuku Station's east gate.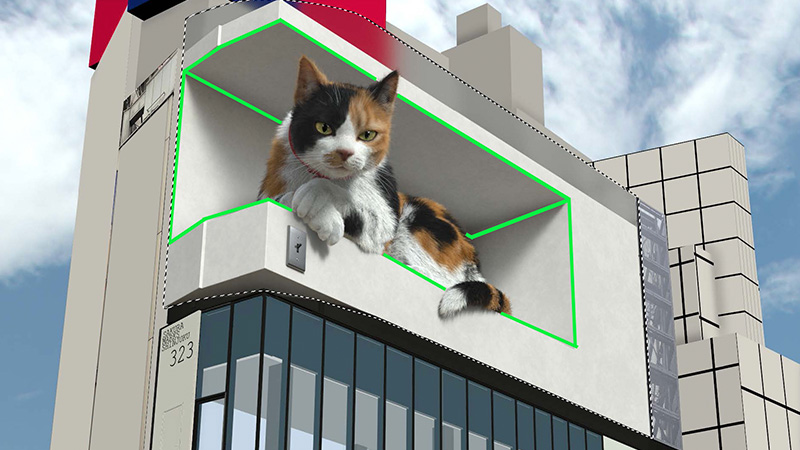 By arranging for the cat's ears, tail, etc. to protrude outside the background white room, our brain automatically perceives the depth, and the cat looks 3D.

Initial idea

OMNIBUS JAPAN INC. participated in a competition for 3D content to be projected on a huge 8m (height) x 19m (length) curved screen with several proposals including the "giant 3D cat." The idea of "a cat is just there lounging around a room" resulted in this proposal.

The reason for this competitive proposal's win

Tokyo's busy Shibuya and Ikebukuro Stations are famous for their iconic animal characters – "Hachiko (dog)" and "Ikefukurou (owl)," respectively. In search of the adorable one for Shinjuku, a cat is given thumbs-up, with a wish of making the building Shinjuku's new landmark.

In pursuit of realistic movements

Based on a thorough research on feline behavioral patterns, movements of bones and muscles are reproduced in 3D. The cats' gestures are carefully reviewed one by one from autonomous motion of tip of the tail to the size of the pupil that changes depending on an amount of light. All of them are fully reflected in visualization.

The secret of the cat

The cat is a male mikeneko (calico cat), which is very rare as calico cats are almost exclusively female. Japanese traditional touch is added to the cat as a collar put around its neck is made of the traditional braided cords with a crepe bell. In addition, it has a black-colored pattern that is shaped like Shinjuku Ward as a reminder that one can meet the cat when visiting Shinjuku.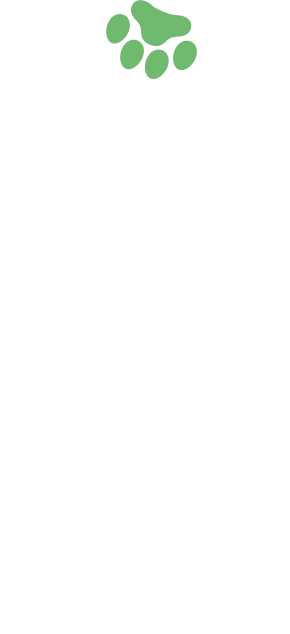 Production: OMNIBUS JAPAN INC.
Creative Director: Synichi Yamamoto
Producer: Masakazu Kagami
CG Supervisor: Hirokazu Aoyama
Animation Supervisor: Yusuke Akita
Animator: Tatsuya Hiramatsu
Rigging Artist: Takashi Yamazaki
Lighting Artist/Compositor: Masaaki Nakae
Digital Artist: Yuto Kawashima
Sound Design: Intercity-Express